Mama&kids Drool Rash Prevention Cream 18g
¥2,000

¥2,000
Tax included.
Shipping
calculated at checkout.
商品重量:0.02 kg
---
---
【Product Description】
Forms a protective film around the lips after application to protect skin from drooling and food irritation. Even the waterproof membrane can be washed with ordinary cleaning products without burdening the skin.
Apply before meals or when drooling.
●No fragrance ●No coloring ●Weak acidity ●Low irritation ●No added Paraben ●No added mineral oil ●No added alcohol (methanol) ●No added petroleum-based surfactant

Drizzle the soy sauce on the tofu, spread the product on the tofu on the left and not on the right. It can be clearly seen that the penetration of soy sauce is completely different. ▽ ▽ ▽ ▽ ▽ ▽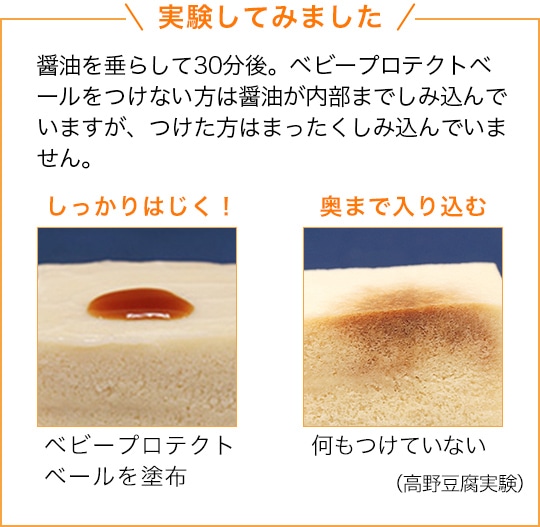 ※Japanese products are frequently updated. If you receive a product that does not match the detailed picture, please refer to the actual product you received. In addition, after cross-border long-distance transportation, the outer packaging of the product may appear indentation, micro-damage, seal (if any) detachment, and wear of the date of printing due to scratches and collisions, but usually does not affect the quality of the product.
---
We Also Recommend
---