COVERMARK SILKY FIT Pore Mist Powder Cake Core 9 Colors SPF32 PA+++
Regular price
¥4,400 JPY
Sale price
¥4,000 JPY
Unit price
per
Sale
Sold out
商品重量:0.02 kg
【Product Description】
※This product only has powder core, box and puff are sold separately.
When out of stock, it will take about ten working days to adjust the goods. Please understand before placing an order.
Mist-like powder - invisible and silky fit <br> Ultra-micron powder creates stunningly beautiful skin.
A micro-pressed foundation that subverts the concept of general powder foundations.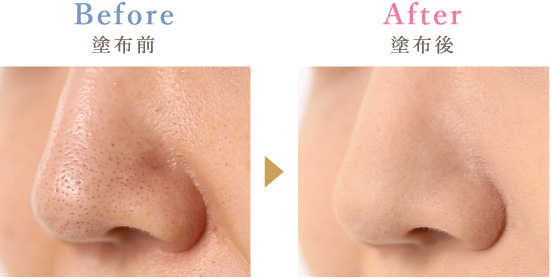 color:
feature of product:
1. The ultra-micron powder with the original "micro-pressing method" technology can cover the pores that are of concern.
2. It can absorb and solidify the sebum that causes the makeup to fall off, promote the foundation makeup to adhere to and achieve the effect of long-lasting makeup.
3. The powder particles are tightly and evenly attached to the skin, without a heavy powder feeling, but with a soft and silky makeup effect.
4. Add moisturizing ingredients from plant extracts, ginseng, Ganoderma lucidum, and aloe vera.
5. Prevent ultraviolet rays from producing spots and freckles. (SPF32/PA+++)
Different from previous products, amazing pore hiding ability↓↓
【Instructions】
1. After using the base cream, use a special sponge to take an appropriate amount of foundation. (So the foundation powder is very light and fluffy, and it can be applied in an appropriate amount without any force.)
2. Apply evenly to the entire face from the cheeks.
3. For the parts that need to be strengthened, use a sponge to take an appropriate amount of foundation, and apply light pressure to strengthen it.
✘Do not dip this product with a wet puff or brush.
✔ Clean the puff at least once a week. Use neutral detergent or soap to clean. It is recommended to prepare an extra puff to use alternately when purchasing.
Recommended with:
※Japanese products are frequently updated. If you receive a product that does not match the detailed picture, please refer to the actual product you received. In addition, after cross-border long-distance transportation, the outer packaging of the product may appear indentation, micro-damage, seal (if any) detachment, and wear of the date of printing due to scratches and collisions, but usually does not affect the quality of the product.