SHISEIDO SKIN KEY PLASTIC 40mL
Regular price
¥30,000 JPY
Regular price
¥33,000 JPY
Sale price
¥30,000 JPY
Unit price
per
Sale
Sold out
商品重量:0.2 kg
【Product Description】
Cosmetic liquid capacity: 40g
4D* Firming Beauty Serum for an instant feeling of firmness

Developed by the scientific research institute for 4D contouring of the skin. The idea came from research on skin density, which found that the condition of the skin is the key to having a youthful appearance. Sculpting Reverse Extract can smooth the skin, smooth the contours, and give the skin a youthful appearance. Sculpture Reverse Extract can plump the skin, and target the skin surface to enhance tight elasticity, and the long-term lasting effect is more significant.
Instructions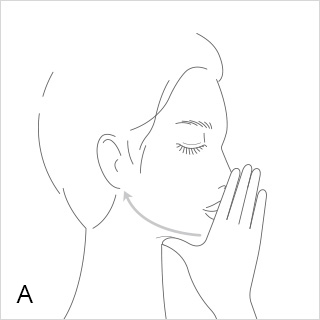 Use morning and night after moisturizing lotion.
Press twice into the palm and spread it evenly over the face.
Gently apply pressure to the cheek skin with the thumb, extending from the chin to the ear, and repeat this action three times. (Please refer to Figure A)
Use the thumbs of both hands and the other three fingers to support the cheeks, and pull along the chin line to the ears. Repeat this action three times. (Please refer to Figure B)
※Japanese products are frequently updated. If you receive a product that does not match the detailed picture, please refer to the actual product you received. In addition, after cross-border long-distance transportation, the outer packaging of the product may appear indentation, micro-damage, seal (if any) detachment, and wear of the date of printing due to scratches and collisions, but usually does not affect the quality of the product.